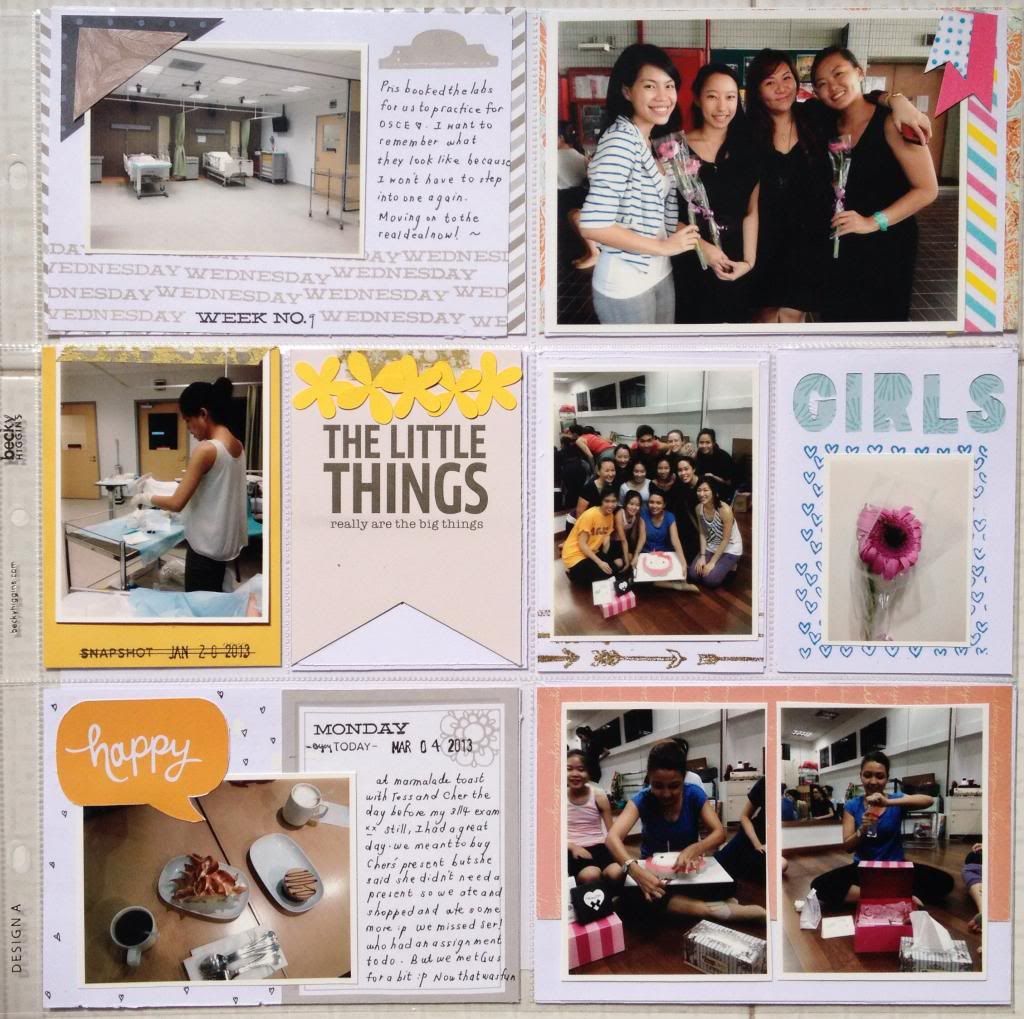 This is probably one of my favourite spreads :)
I stamped the date wrongly :( But decided not to re-do the card, and simply cancelled it. Strangely, I quite like the final effect.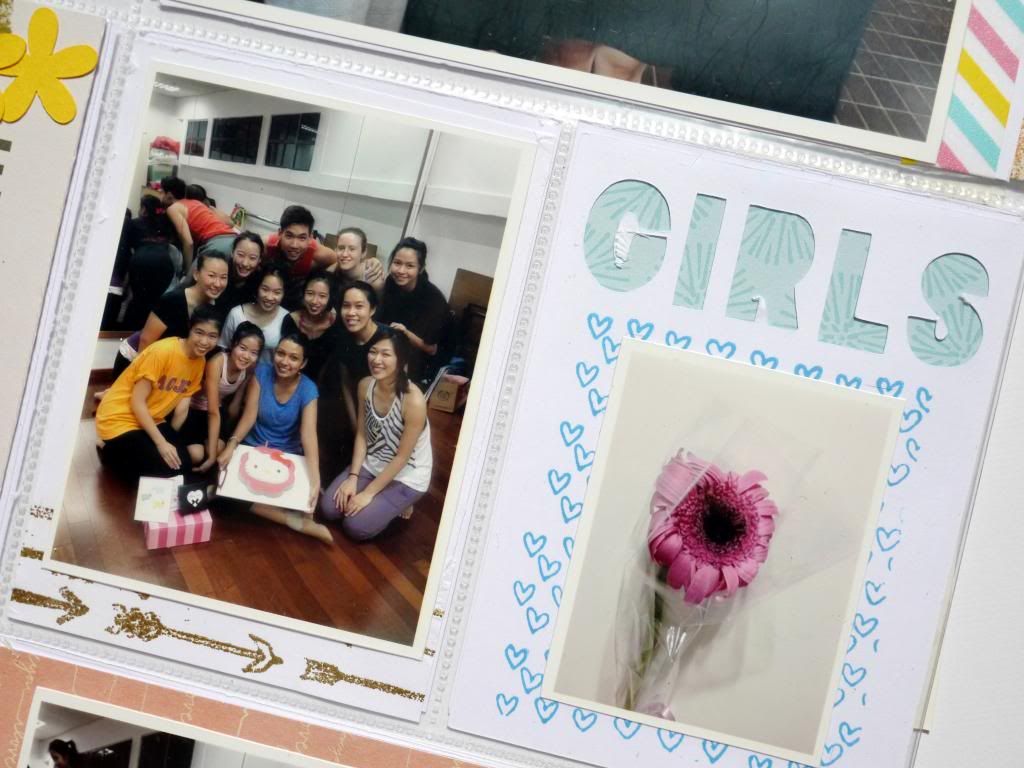 Fio bought us flowers for the last day of school :)
Product
Most of the paper here is from the American Crafts My Girl collection which I find matches Yes Please and Lucky Charm pretty well :)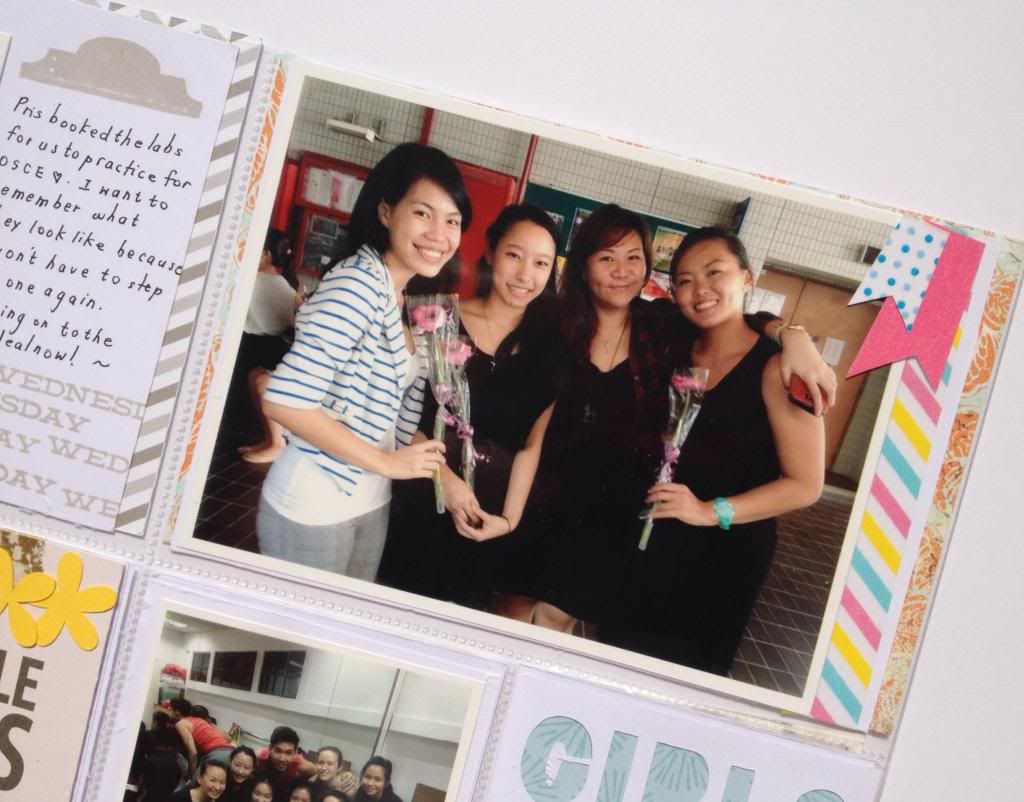 This spread will bring back bittersweet memories when I look back, because it documents the last weeks of school, and OSCE, arguably the most important practical exam of my undergraduate life. I'm glad I scrapped all this though, these are things I don't ever want to forget.
Till my next spread!