A birthday card I made for one of my closest dance classmates!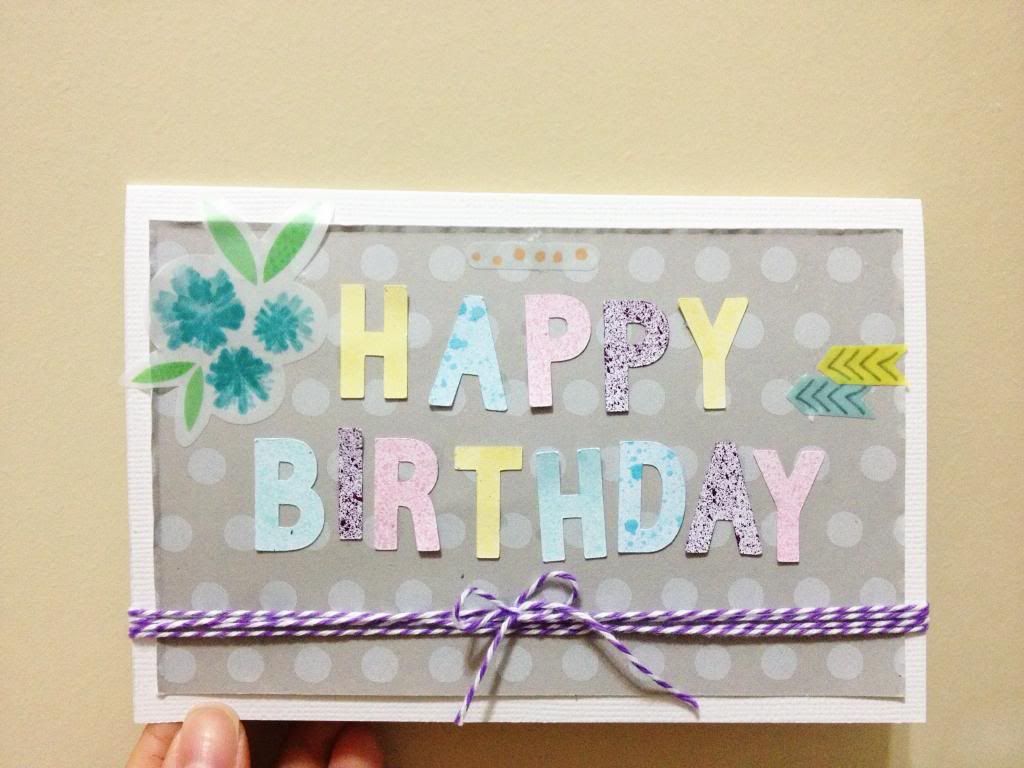 I wasn't in a card-making mood before I made this, but got my act together because she pushes me to dance my best in class, every week, and so I really wanted to hand make something specially for her.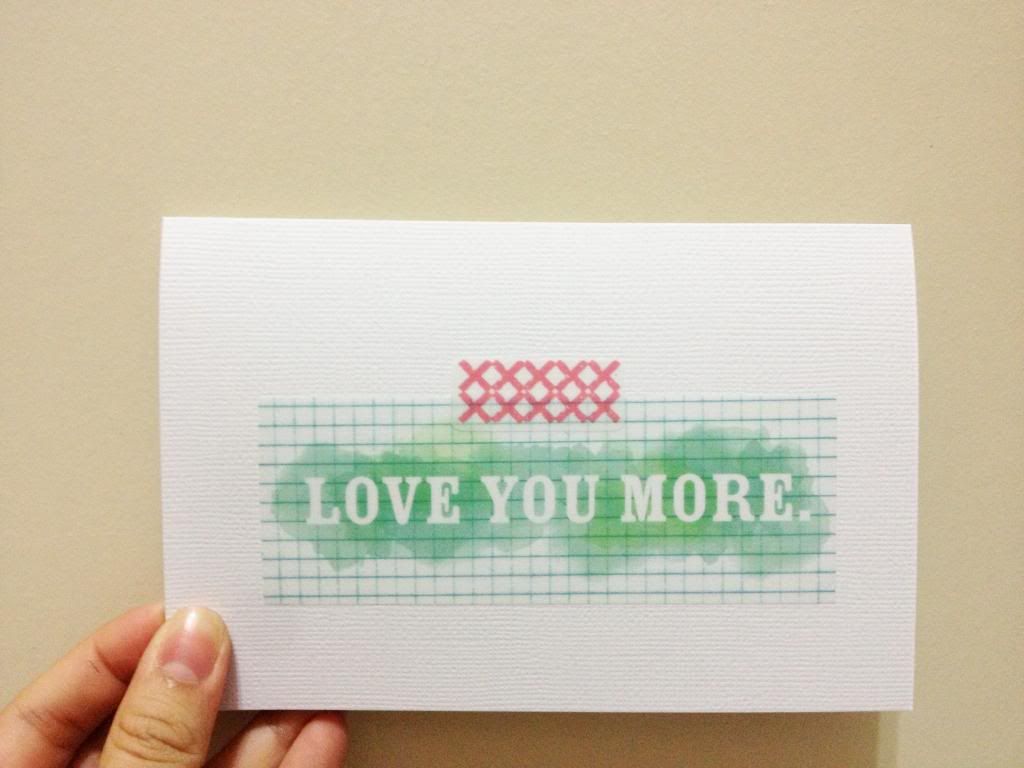 Products
Amy Tangerine's Yes Please stickers, paper from American Crafts My Girl paper pack, doodle bug twin, Cameo Silhouette to cut the words, and mists from various brands.