I celebrated my graduation yesterday, and it marked the end of three years of rushing essays, freezing-cold lecture theatres, and late nights studying for exams. But it also meant the end of hanging out in the canteen over lunch, studying in the library together, and just
being
with one another.
So my best friend, C was super awesome and offered to be my photographer of the day. She helped me capture some great moments and I just wanted to share some of them here.
(R) During the ceremony, while waiting for our turn to go up on stage. J said "oops, did I just photobomb your photo"
(L) The balloons that fell from the ceiling at the end of the ceremony. There were gold streamers too! But I was too slow to capture those :(
I had some friends who came down specially for me that day, even though they didn't have tickets to watch the ceremony. They waited outside for me, and I am so incredibly blessed to have them in my life.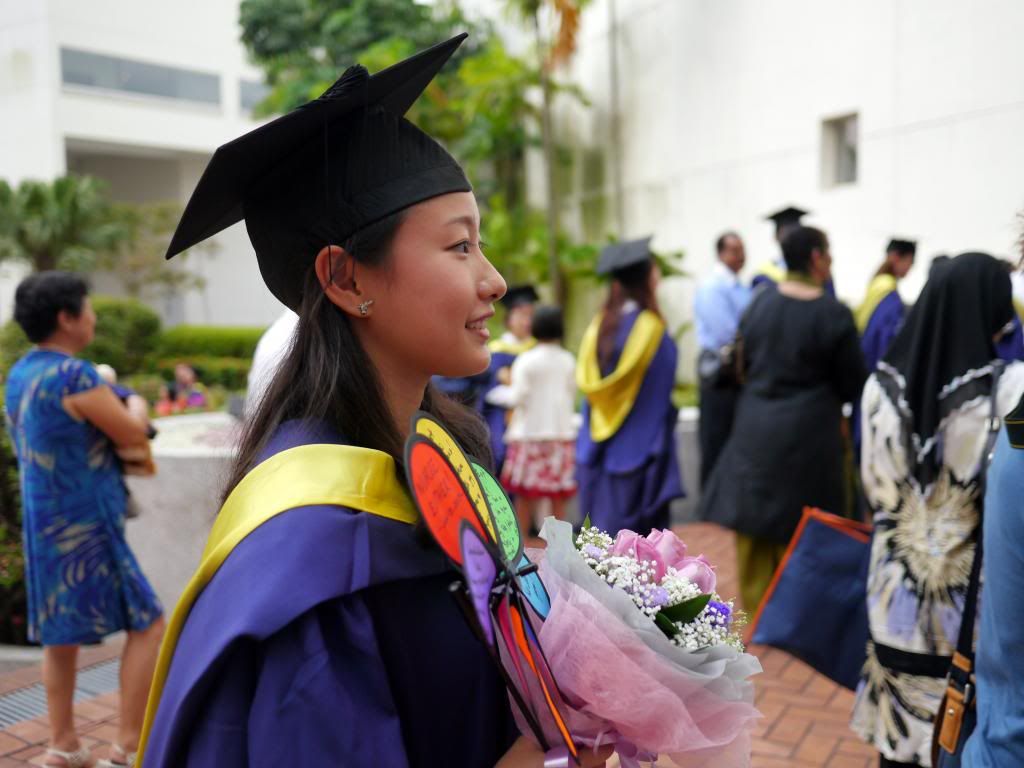 I also realised that there are people who believe in me, and I document this to remember their belief in me. It will be very affirming in the months to come, when I start work.
Probably my closest friend in those 3 years <3
And the gifts my best friends got for me, flowers and a windmill! <3