That's how I do my Project Life! I don't really follow a chronological order. Also, most of week 24 and 25 were spent in Spain and Portugal, so I'm doing a separate album for that :)
I got myself the Midnight and Jade edition core kits because
Liz Tamanaha's
work is amazing and the colours in the Jade edition are colours I often use in my scrapbooks. So glad they can be bought in Singapore, if not I wouldn't have been able to get the kits.
Scrapping with the core kits saved me a lot of time (usually spent on choosing patterned papers, and deciding on colour schemes). I think I made a good decision to use them because I've been busy trying to complete two other scrapbooks for friends. That said, I really love making my own journalling cards, so I'll probably alternate between that and my core kits.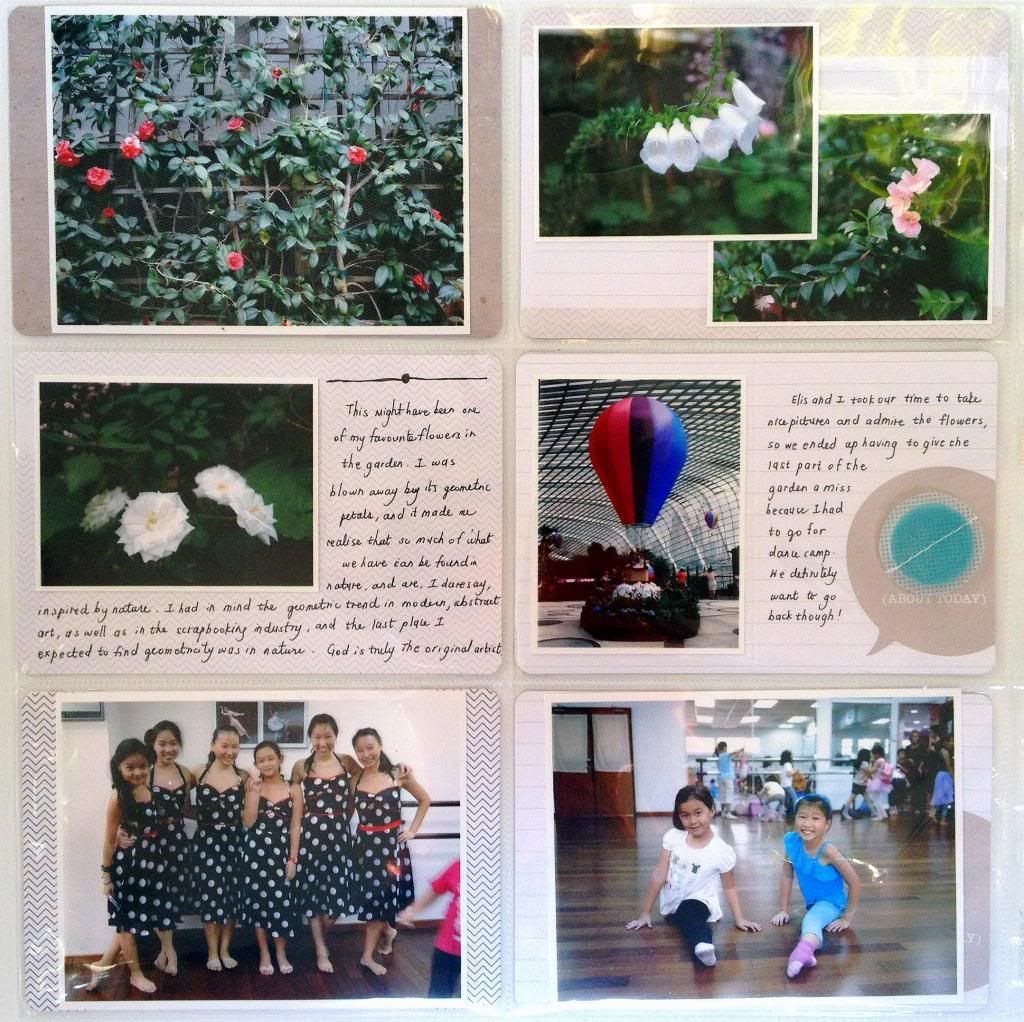 I made a trip to Gardens by the Bay in Singapore, which I was initially skeptical about, but ended up in love with it. Elis and I spent a quiet hour walking through the gardens and taking time to think about our photos. I really loved the photos that came out of the visit, they're one of my favourites in 2013.
Thanks for looking and have a great week ahead! :)