As it turns out, I'm not very good at this blogging thing. Nevertheless, I'm sorry for the hiatus and am now back! Here's my PL week 5 and 6!
As you can tell, I don't do title cards anymore because I find it hard to keep to having only week 5 photos on one spread, and only week 6 photos on another. Sometimes I have more photos in one week and lesser photos in the other. For now, I'm happy just including the dates and adopting a rough chronological order :)
Week 5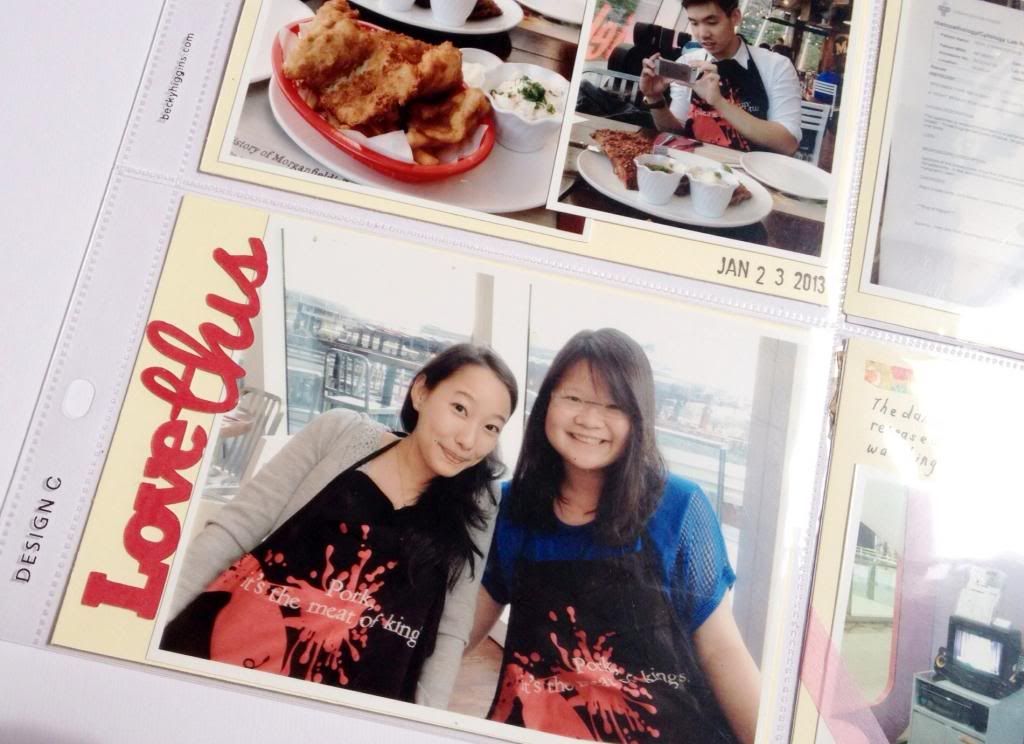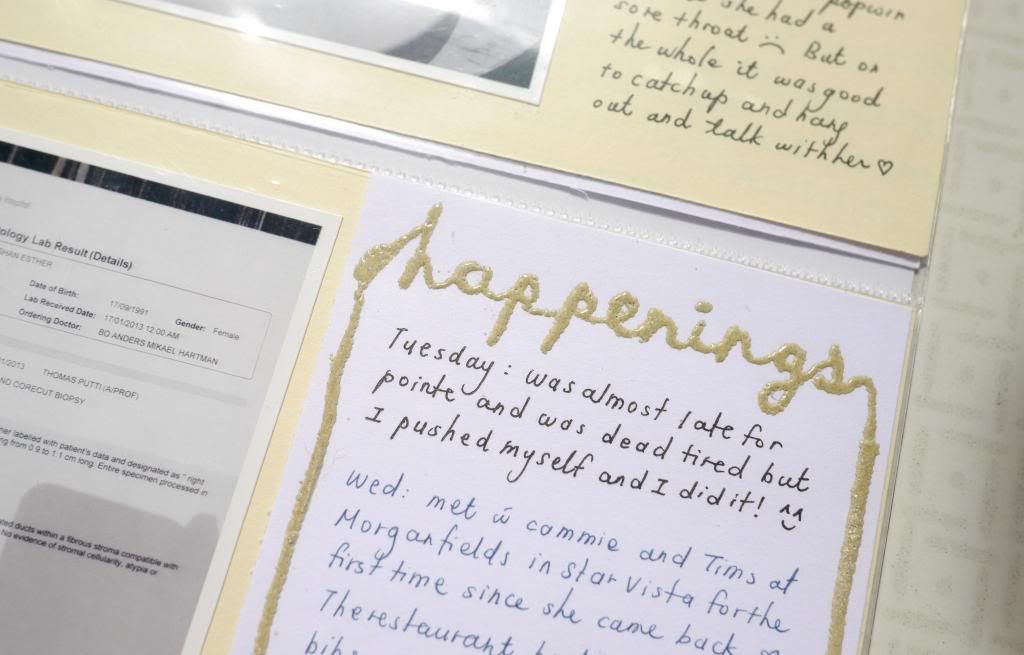 I made this journalling card using embossing powders and a glue pen! Really love how it turned out :)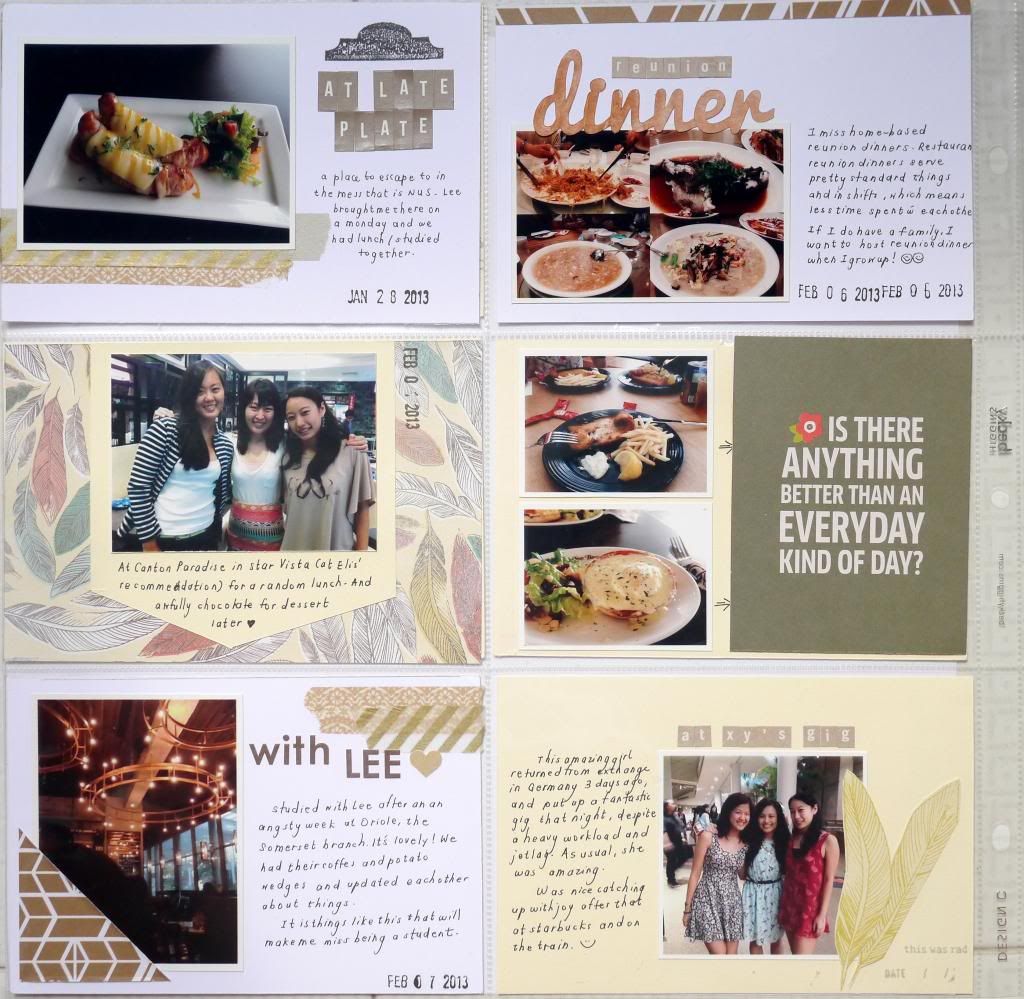 Week 5 and 6
That's all for now, and I will be back real soon!