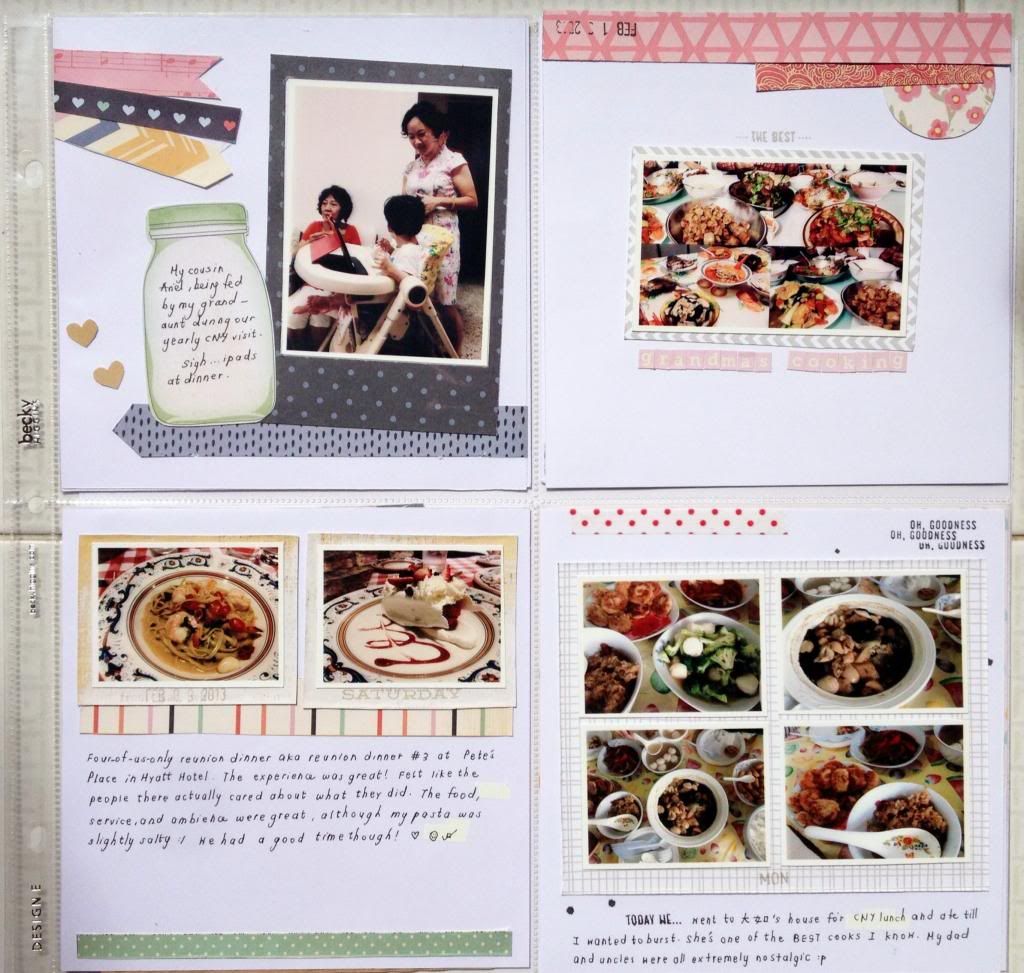 Using this design of page protectors made me feel like I was making mini layouts! Something which I've never done. I had a lot of fun building this page :)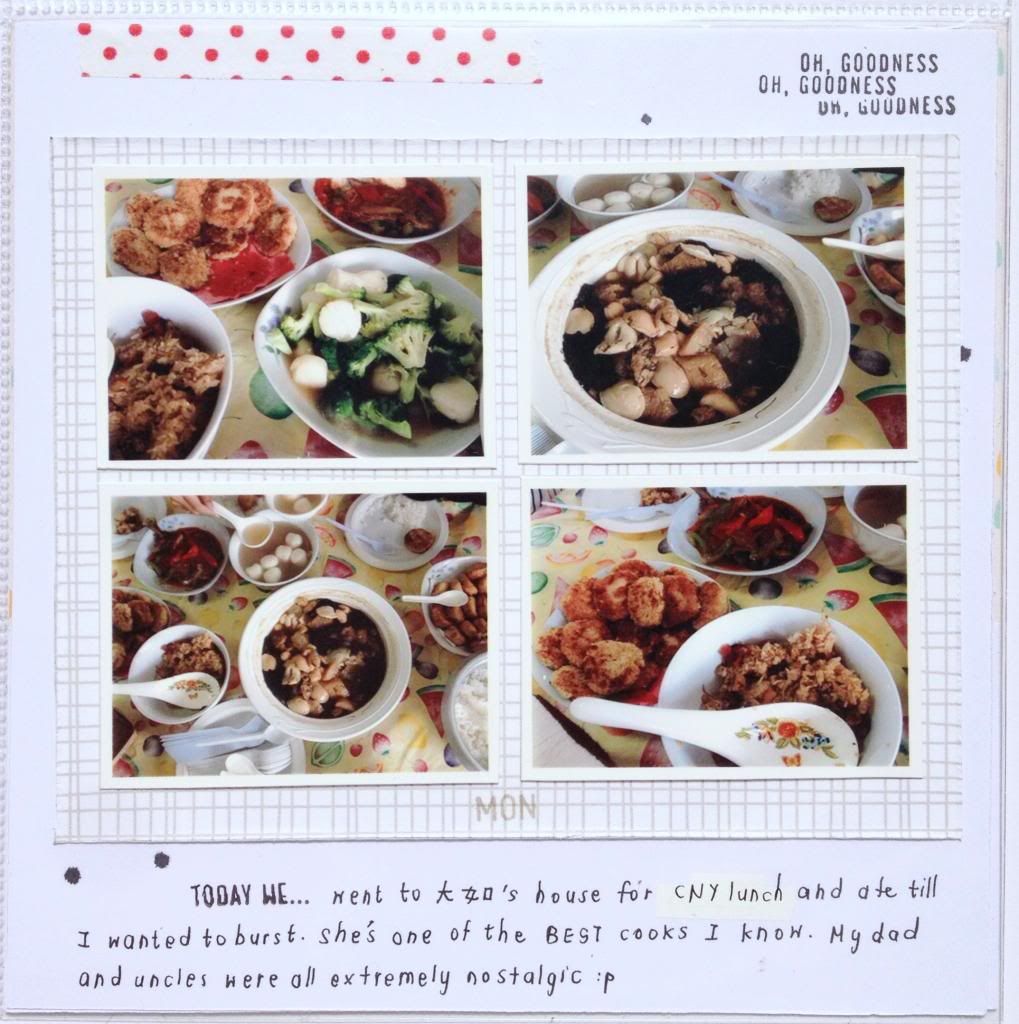 I wanted to remember my grandma's fantabulous cooking skills here. I pulled pink/red papers from the My Girl, Sundrifter, and Lucky Charm collection to make this card. Am loving the dear lizzy lucky charm flower print paper because it suits the CNY theme so well!
Hope you enjoyed scrolling through my spreads as much as I enjoyed making them. Thanks for dropping by!