Really
loved
how this spread eventually came together :) I love how the
Amy Tangerine
and
Dear Lizzy
roller stamps make such apt captions for my photos.
NB: the above two photos were taken by my nursing friend Daphne :)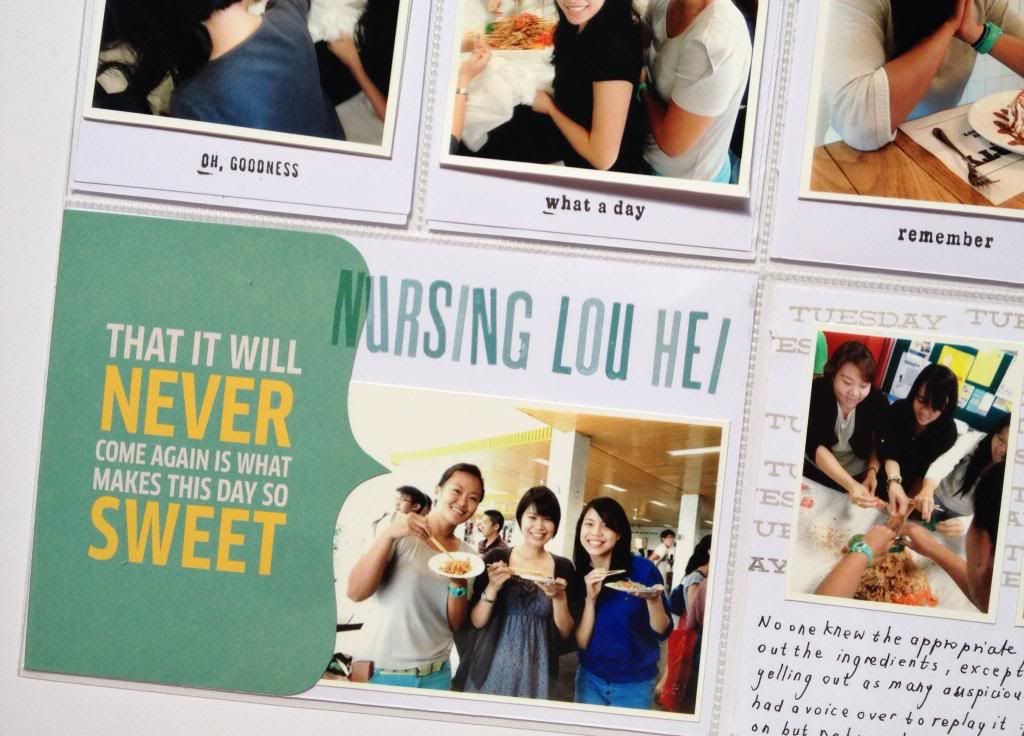 This year my friends from my BSc Nursing course celebrated Chinese New Year by tossing Lou Hei. Lou Hei is a sort of "salad" that we toss every Chinese New Year for good luck and prosperity. Feels weird calling it a "salad" though. If you're interested,
Wikipedia
might be more helpful than I am.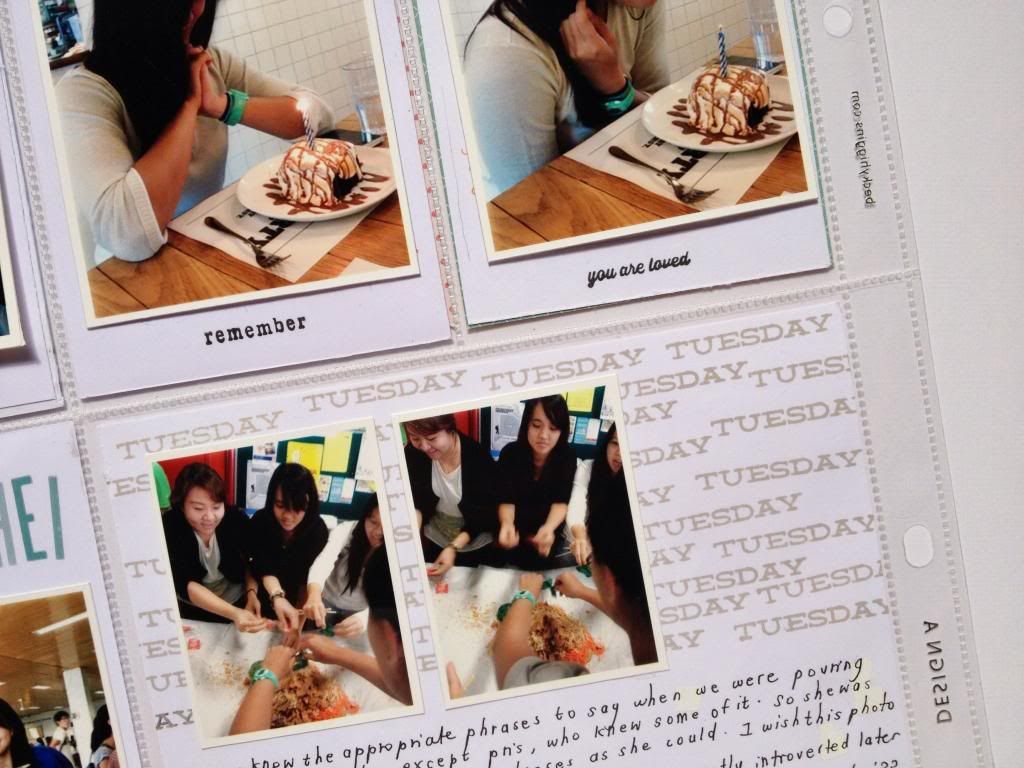 I bought
this
set of stamps from
Maple Tree House
and they're my BEST stamp set so far. The quality is AMAZING and I love that I get two fonts in one set. Here, I handmade a journalling card using those stamps. This is probably my favourite way to make journalling cards or to jazz up my pockets :)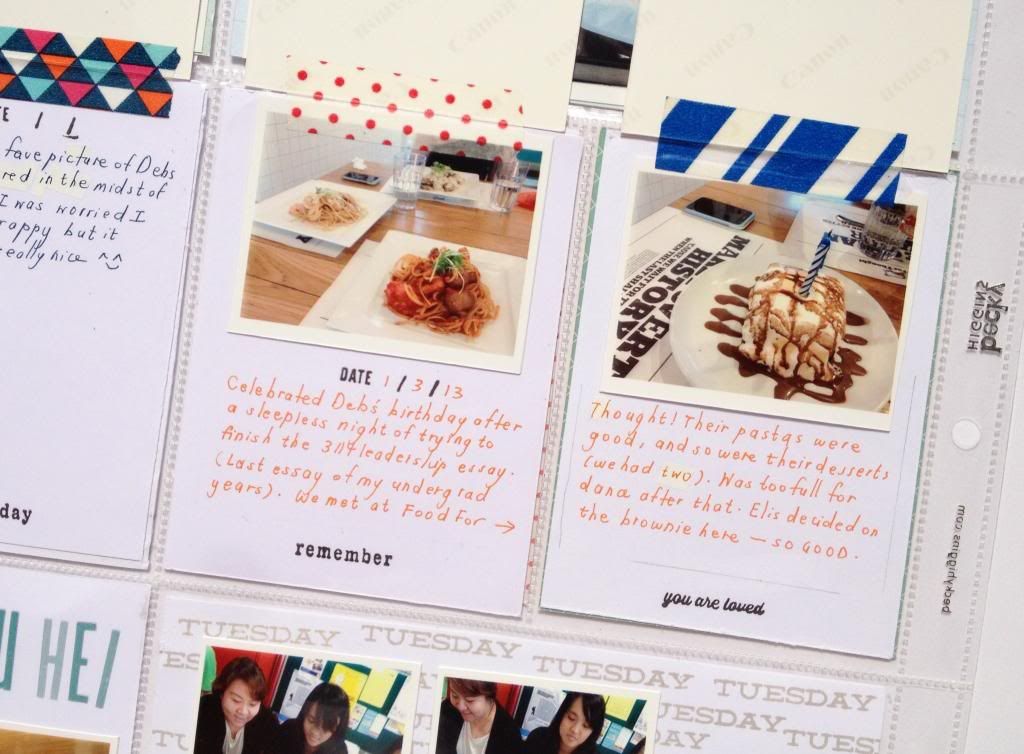 I adopted Marcy Penner's
idea
of flip cards and have used it in previous spreads. I usually use washi tape to create my cards! It's a good way to use my washi stash that grows faster than I use it :p
I'll be putting up a post on how I make my journalling cards, so pop by again if you can! :)