This year might be my last year celebrating Valentine's Day in a school setting, so I was determined to make some lovely cards for the people who see me through school and get me through the days.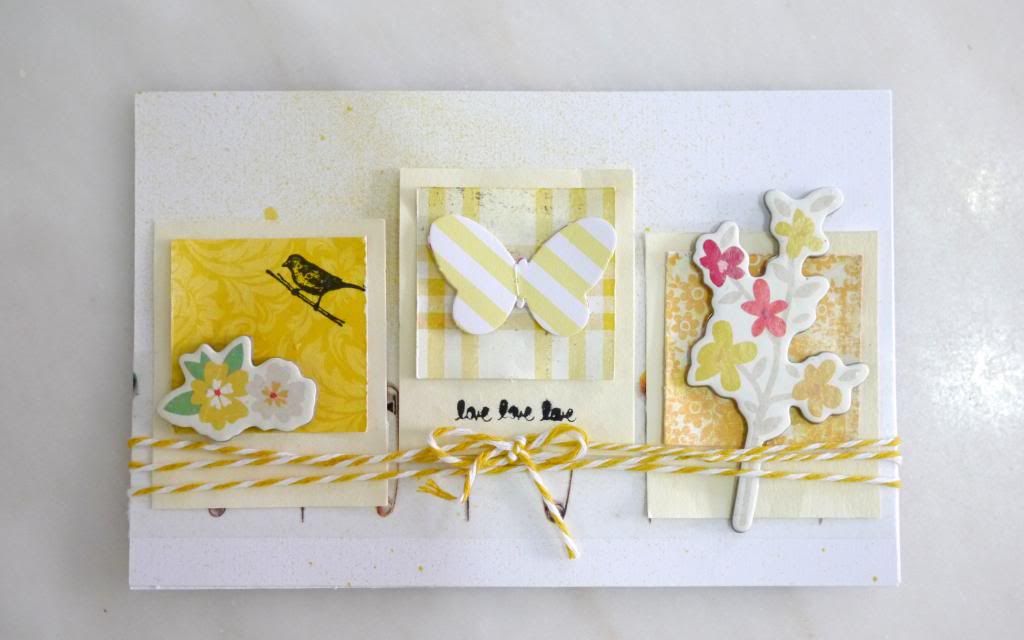 Inspiration
I used the same layout for the cards, inspired by
this
video by Wilna Furstenberg because I loved the polaroids so much :)
The lovely pink ribbon here was from Daiso. Got it many years ago and I'm so glad I finally got to use it! Love how the polaroid layout allowed me to mix and match embellishments :)
Product
Christine introduced me to
Liquid Pearls
which I fell in love with! I figure one only needs one colour of that - the white. It adds a slight pop to your work without distracting the eye from the main elements. Above, I used purple liquid pearls at the bottom :)
I experimented with colour themes, then got bored, and decided to mix and match differently coloured embellishments. I loved the result! And it felt good to challenge myself and do something that wasn't "safe".
I'm happy to provide card-making services so if you would like to have some cards made, drop me an email at estherfaithgoh@gmail.com! :)