This spread is full of proud big-sister moments. My brother just graduated from OCS (Officer Cadet School) after going through several gruelling months, and this spread documents his graduation ceremony.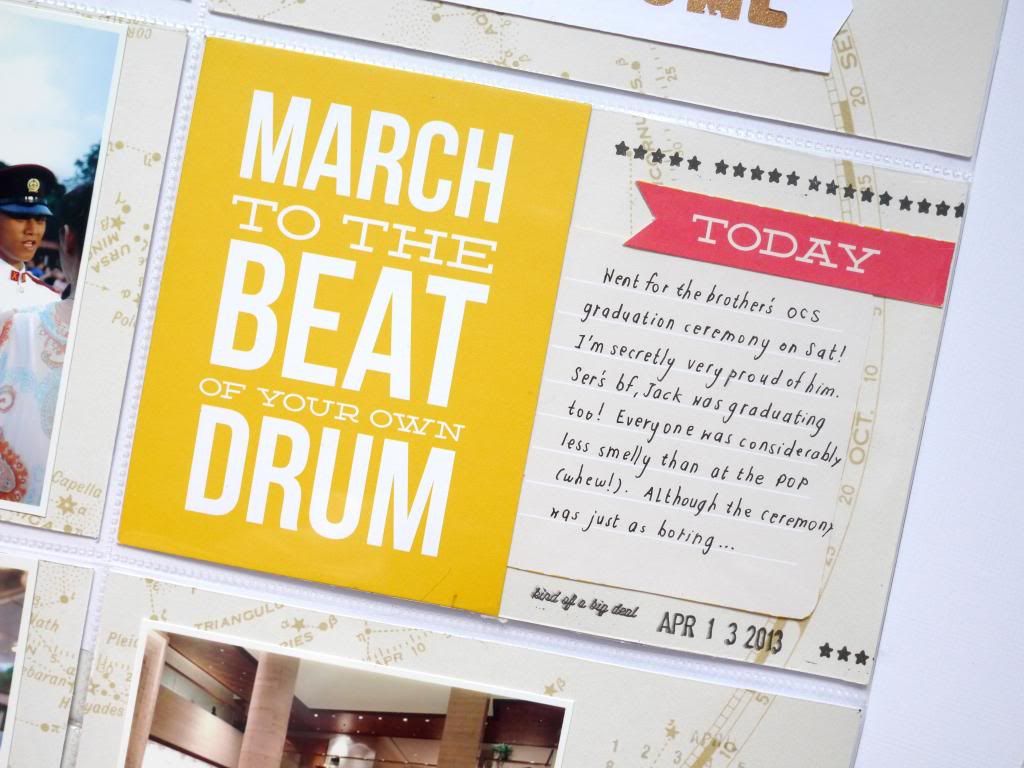 I especially love how this
Pebble's journalling card
is so suitable for the photos! (There were drums as part of the military band at the ceremony)
Tip
One trick I used in this spread was to take a 12x12 piece of patterned paper (this one is from the
Lucky Charm
12x12 paper pack) and use it as the background of the entire spread. It helps unify all the photos and elements on the page, and saves time spent thinking about what to use as card bases.
Week 16
I included this photo because it will make me laugh in time to come :) So many good memories attached to this.
How I spend my day-offs: T and I went for a fatty breakfast at Tiong Bahru market, visited Woods in the Books, and chanced upon Flock. Three great places in one day with my best friend - I am truly blessed.