This spread documents how I spent my one week mid-posting break - catching up with school mates, exploring cafes, gymming, and (finally) trying out P.S. cafe!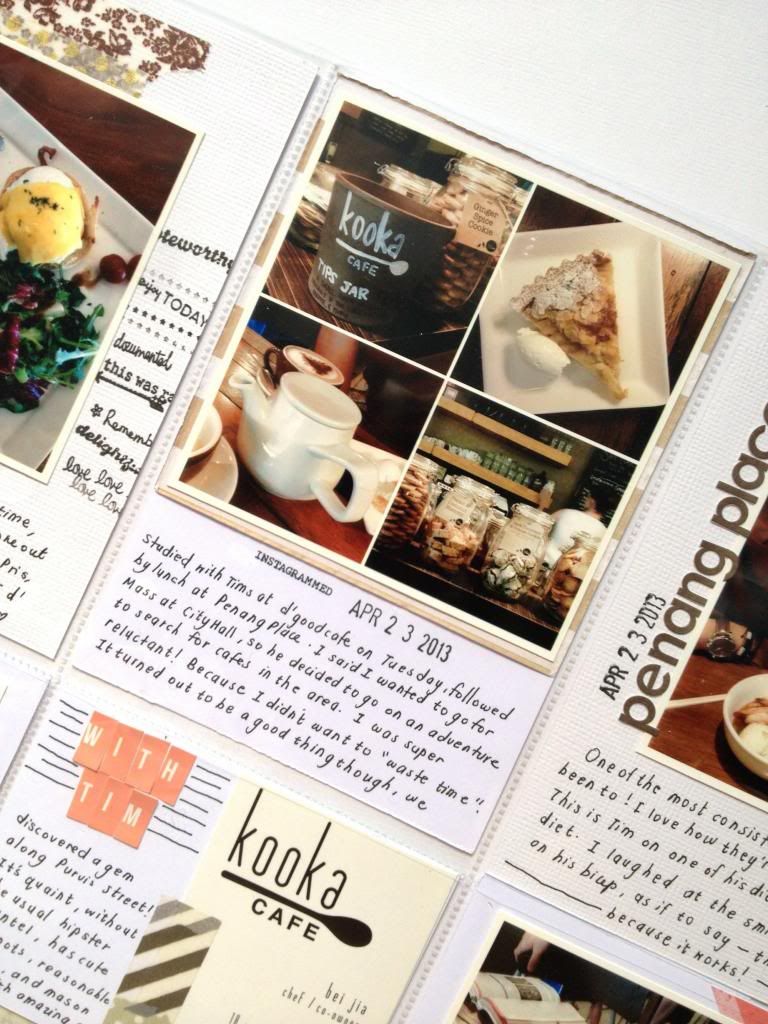 One of my favourite ways of incorporating more photos into my layout is to put them in collages. I use
instacollageFREE
for this, and I love how it looks on my spreads. :)
Note to self: never use different kinds of white bases on the same spread. There are variations of white, and while the difference is not very noticeable, it becomes very obvious in photos :(
I know this side looks more like a menu than a scrapbook, but I had some really lovely shots of the food we ate at
P.S. Cafe
and wanted to include them all.
My Kelly Purkey
Bon Appetite
stamps were perfect for this page! My favourite is the "eat, drink, and be merry" stamp. I am obsessed with the font.
If you're in Singapore, you have to drop by P.S. Cafe! It's awfully pricey but it's got great ambience and food, definitely one of my favourite restaurants :)