I've given up trying to sort my PL by weeks, since some weeks have more photos than others, and have decided to sort them by month. It's is a lot easier because it doesn't involve countless references to calendars and dates in which photos were taken. When I look at a photo, I will always remember which month I took it, but never which week, so this approach makes sense :)
Below are my spreads documenting my trip to Universal Studios Singapore back in June to celebrate my best friend's birthday!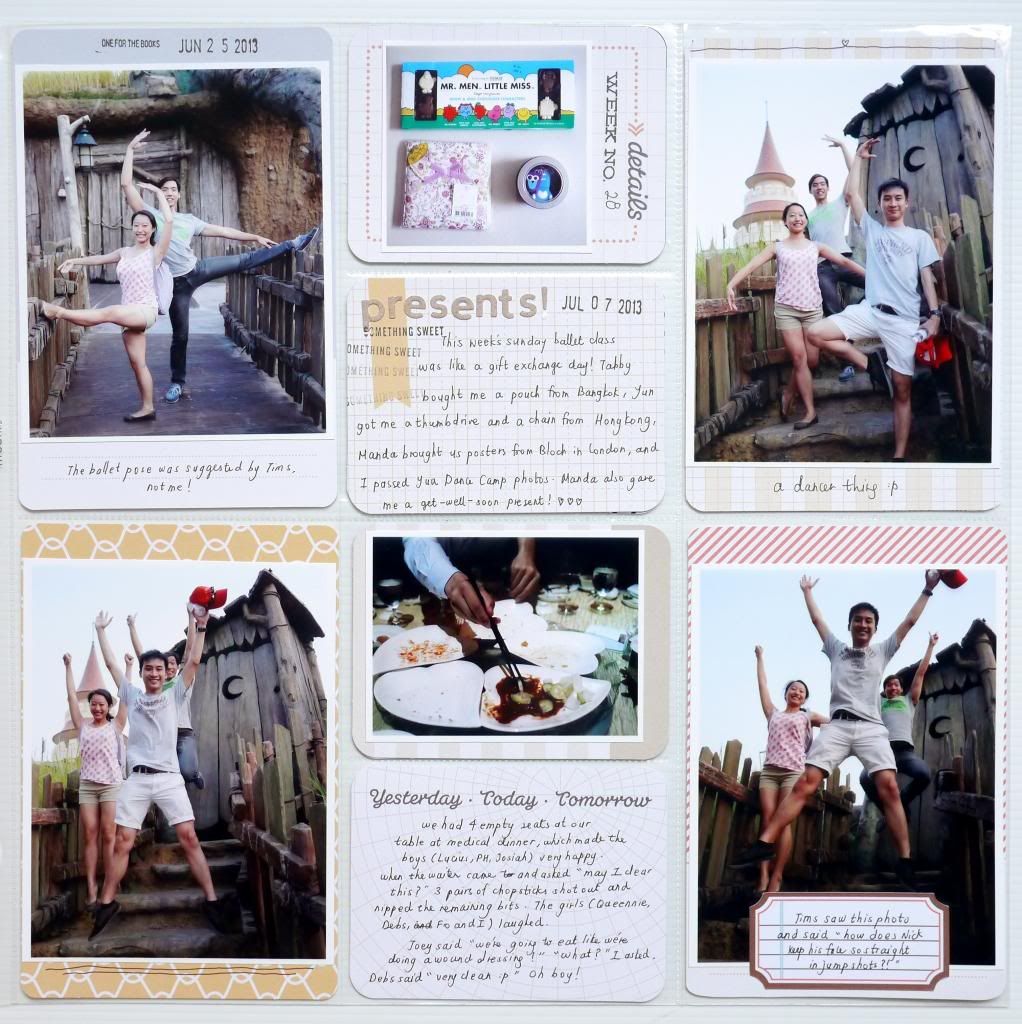 I mixed the Jade Core Kit with enamel dots and Amy Tan's vellum embellishments. Really liked how they made the spreads super colourful.
Thanks for visiting my blog, and hope you enjoyed looking through my spreads :)