It's terrible that I haven't posted in a few months, and not even a New Year post, but before January ends I want to say
thank you
to everyone who's dropped by my blog in the past year.
I also wanted to share some spreads from my 2013 Project Life. These are some of my favourites from July to October.
I attempted to start getting more fruit into my diet by drinking smoothies, so I used my first ever salary to buy myself a blender :) The "you are special" note was from the nurses day celebration.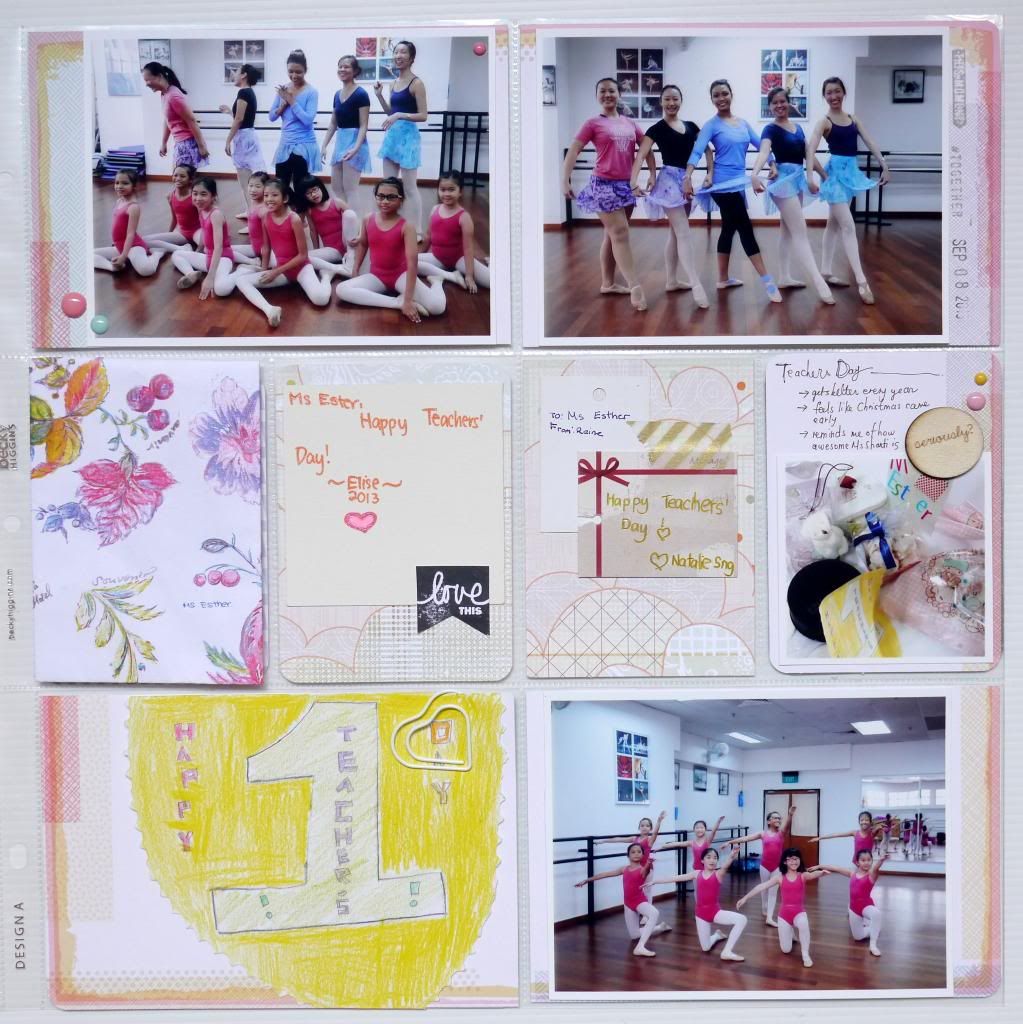 Teachers' Day always feels like Christmas came early because I have the wonderful opportunity to assist in some classes. I scrapped the wrapping paper from my presents as well as a card from my student. We also took some photos that day and those are one of my favourite photos from 2013 <3 The photos, including the candid photo, were taken by Kako who's 11. Love how she managed to capture such precious moments!
This spread documents my birthday celebration by two amazing friends who planned an entire home cooked dinner for me, complete with a printed menu.
I made my first hand-bound book in October! Also very much in love with Kal Barteski's "amazing" stamp from the Studio Calico October Project Life kit.
Next week, I'll be sharing some spreads from November and December so do drop by again! :)