It's terrible that I haven't posted in a few months, and not even a New Year post, but before January ends I want to say
thank you
to everyone who's dropped by my blog in the past year.
These photos were from the dance showcase I did last year! So glad my friend Amanda captured some really funny photos of us warming up in the walkway of a shopping mall (my dance school is located in a shopping mall), as well as photos of us dancing.
Really love the Kelly Purkey white stickers which I use on almost every spread, as well as her stamps.
Below are some details
I attended a friend's party where they had a Photo Booth, and got to bring home some of the photos. So glad for Project Life because it allowed me to put this photos in an organized space along with journalling. Before PL these photos would've sat in a cupboard and been forgotten.
I also like how using the A Beautiful Mess app to add text and doodles to my photos is a sort of embellishing in itself <3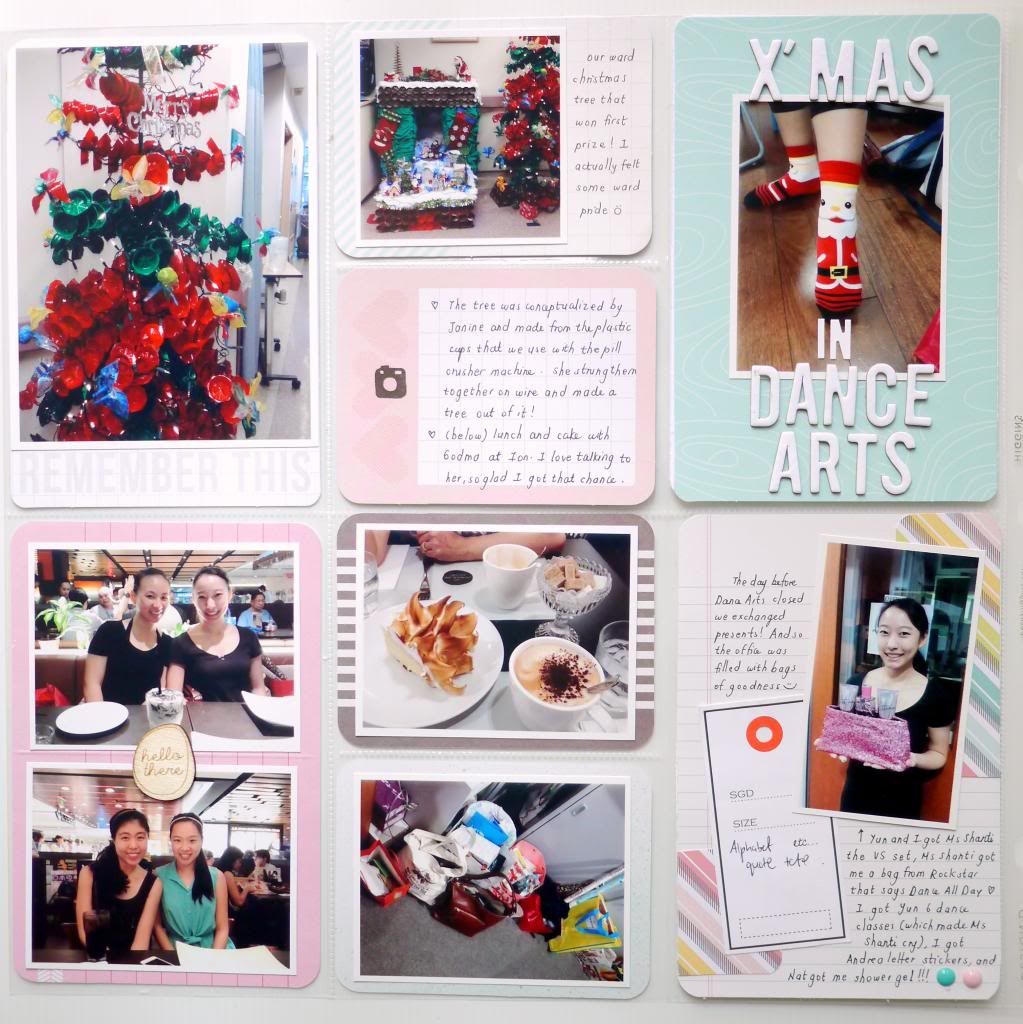 Another spread from December - Christmas in the wards and in Dance Arts! :)
The photos in this spread are my December favourites! I embellished it minimally, true to my style, and used some Kal Barteski stamps and Kelly Purkey letter stickers.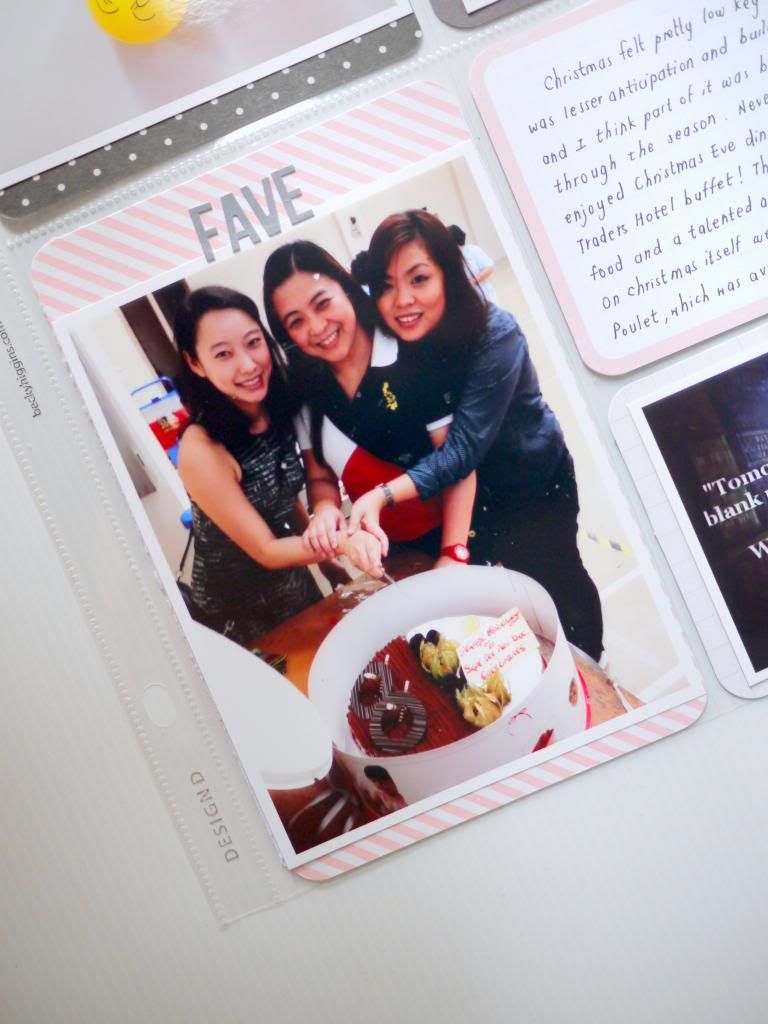 This is the final page of my 2012/2013 album. So in love with the gold star paper from Cosmo Cricket and the card that says everything here is wonderful, because in retrospect, everything that happened, whether sparkly or dull, was wonderful.